R.E.A.L. Wellness
R.eal Food – E.xercise – A.ccounability – L.ifestyle
We offer a weight loss program made for REAL PEOPLE with REAL LIVES, offering REAL RESULTS
Do you want to learn an easier way to gain better health?
Are you tired of being on the weight loss/weight gain roller coaster?
Do you want something a bit more individualized so it lasts?
Are you interested in learning an approach of simple steps, not sacrifices, that CAN LAST?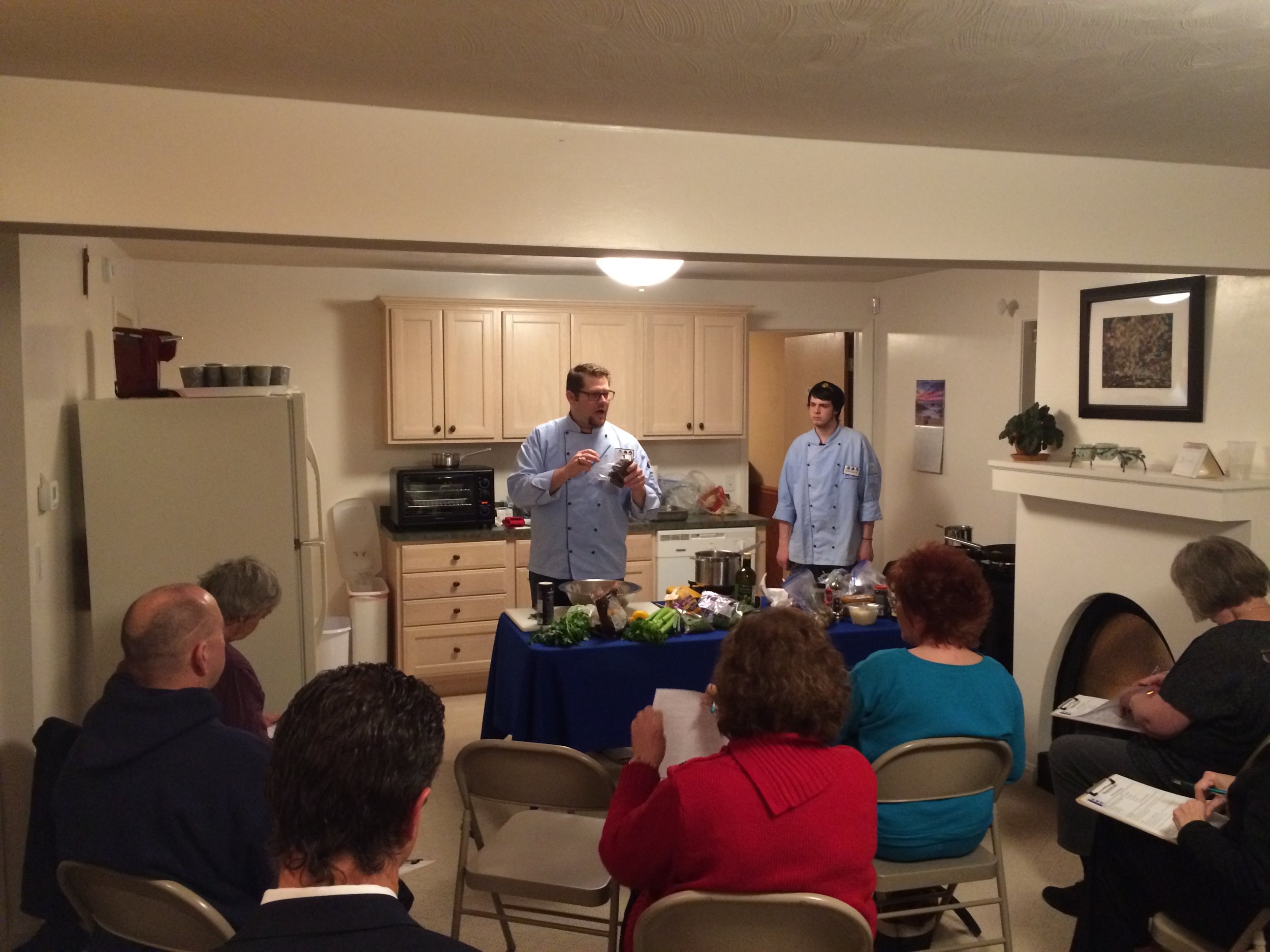 What do you get when a Wellness Coach and a Chef join forces to create a program to help others lose weight and live healthier? R.E.A.L. Wellness! They teach you simple steps that fit into your life and can make a difference within as little as two weeks.
No more short term success regret! No shakes, supplements, crazy exercises or deprivation!
Enjoy life AND lose weight. It IS POSSIBLE! All you have to do is learn to get REAL with yourself!
How do you do it?
Schedule your FREE consultation today and learn about our Mini Sessions, REAL Wellness 6 week program or private group training that will help you get success right in your own kitchen. The results-proven program combined with fun and support teaches you the kitchen efficiencies, simple approaches and small changes you can use to reach your goals.
What's different? We build our program based upon YOUR needs.
6 Week Hands on cooking lessons

12 Week R.E.A.L. Wellness Workbook

Unlimited access to Total Body Fitness

Home Exercise Program Development

Unlimited Coaching & Support

Private Group Access for ongoing support

RESULT: WEIGHT LOSS APPROACH THAT LASTS!
Brigitte shares her experience with R.E.A.L. Wellness Program, a collaboration between The WAY to Healthy Living & ShopChopCook that combines Coaching and Cooking to help individuals create their own program for health, results and sustainability!